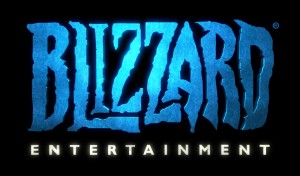 BlizzCon® 2013 is just two weeks away—and while tickets to attend the show sold out in seconds, you can still get a virtual front-row seat at Blizzard Entertainment's epic gaming convention with the BlizzCon Virtual Ticket, now available to order at www.blizzcon.com.
The BlizzCon Virtual Ticket provides comprehensive live online HD coverage of Blizzard's Warcraft®,StarCraft®, and Diablo® community celebration, taking place November 8 and 9 at the Anaheim Convention Center. Available for $39.99 USD, the Virtual Ticket grants viewers access to both days of the show with two exclusive channels featuring unmatched BlizzCon content, including:
Developer Panels: Get the latest news and behind-the-scenes insight into your favorite Blizzard games—straight from the people who make them.
Exclusive Interviews: Dig deeper into the Warcraft, StarCraft, and Diablo universes through exclusive interviews with Blizzard developers.
Community Contests: Witness the spectacle of the legendary BlizzCon Costume Contest and the new-for-2013 Talent Contest, both hosted by comedian and BlizzCon veteran Jay Mohr.
Closing Ceremony: Be a part of the closing festivities on Saturday night, capping off two full days of Blizzard gaming and eSports action (more details to be announced later).
On-Demand Replays: Rewatch epic moments with the Virtual Ticket's DVR functionality, and catch content you might have missed for up to two weeks after the show's over.
Bonus Loot! Anyone who orders a Virtual Ticket will also receive this year's BlizzCon-exclusive in-game goodies for World of Warcraft®, StarCraft II, Diablo III, and Hearthstone™: Heroes of Warcraft™ (details coming soon). The Virtual Ticket also grants access to an exclusive, limited-time online pre-BlizzCon merchandise sale featuring a selection of commemorative items that will be available for purchase at the show.† This special pre-BlizzCon sale is scheduled to take place over a 5-day period in the weeks leading up to the show, and will be followed by a public sale offering a more limited selection of items. More details will be announced at www.blizzcon.com in the weeks ahead.
ATTN: DIRECTV® Viewers! DIRECTV customers in the United States will once again be able to join the excitement by ordering the DIRECTV BlizzCon 2013 Pay Per View event, priced at $49.99 USD, which includes the Virtual Ticket online stream and in-game goodies mentioned above as part of the purchase. More information on the DIRECTV Pay Per View event, including how to order, will be announced at a later date.
Free eSports Streams! Even if you don't purchase a Virtual Ticket, you'll still be able to catch plenty of BlizzCon action online. Coverage of the BlizzCon opening ceremony and this year's BlizzCon eSports tournaments—including the StarCraft II World Championship Series Global Finals and the World of Warcraft Arena Global Invitational—will be streamed for free in HD at www.blizzcon.com and the official WCS website (www.starcraft2.com/wcs).
BlizzCon 2013 would not be possible without the passion and enthusiasm of Blizzard Entertainment gamers around the world and the generosity of the event's partners—Intel, NVIDIA, Sony Computer Entertainment, DIRECTV, SteelSeries, GIGABYTE, Rosewill, and EVGA—who provide demo-station hardware, peripherals, and more, and whose support helps make the broadcast possible.
More information on the BlizzCon 2013 Virtual Ticket can be found at www.blizzcon.com/virtual-ticket/. Further updates on BlizzCon 2013 will be available at www.blizzcon.com as the show draws nearer.